64 Colors "Marshall Hot Chocolate"
Even if spring is coming, it's still cold outside. So why not warm up to a hot chocolate featuring our favorite marshmallow boy? 64 Colors as released a new print featuring their Marshall Mashumaro in a mug of chocolate.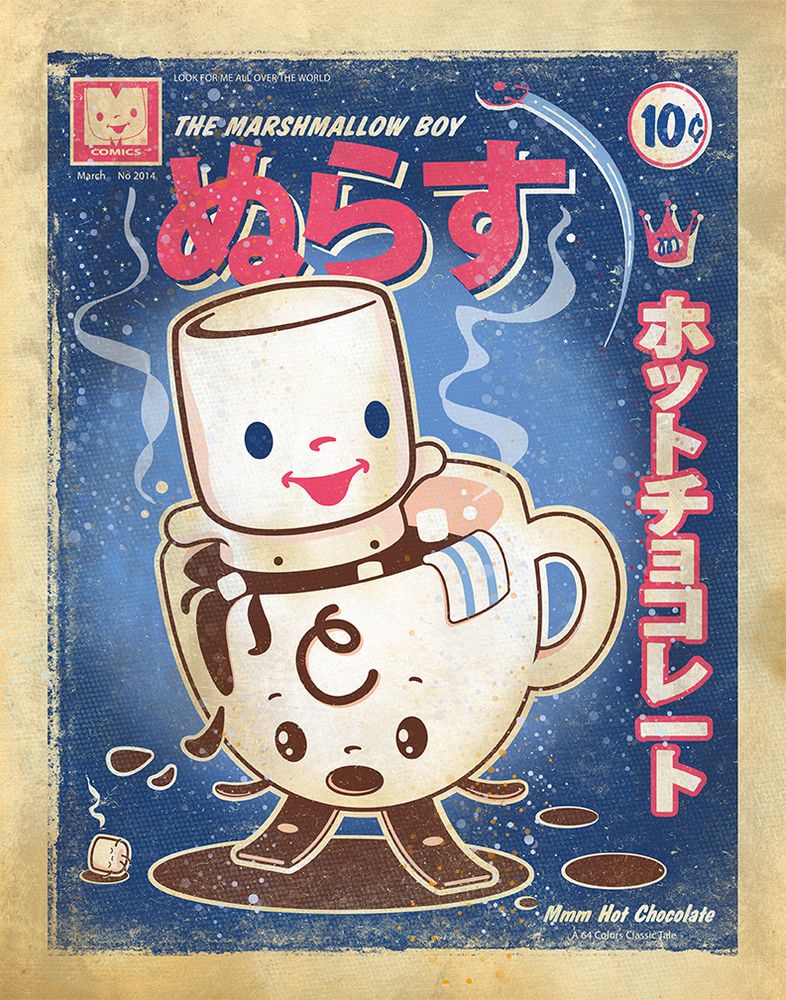 Doesn't it look super yummy? There's apparently two versions of this print. One is sized at 11 by 14 inches and is mounted on a wood panel. The second version (with color and facial differences) is 8.5 by 11 inches and is a giclee print. The wood panel print is $65 USD each and is limited to 25 pieces while the giclee print is $20 USD each and is limited to 75 pieces. Both come signed and numbered by 64 Colors. You can get them both in the 64 Colors online shop now.
Source: 64 Colors