64 Colors "Marshall Halloween" Print
Get into the Halloween spirit with this special Marshall Mashumaro print by 64 Colors. It's a jack-o-lantern spider hybrid that's looking for a snack and unfortunately Marshall is trapped in its web.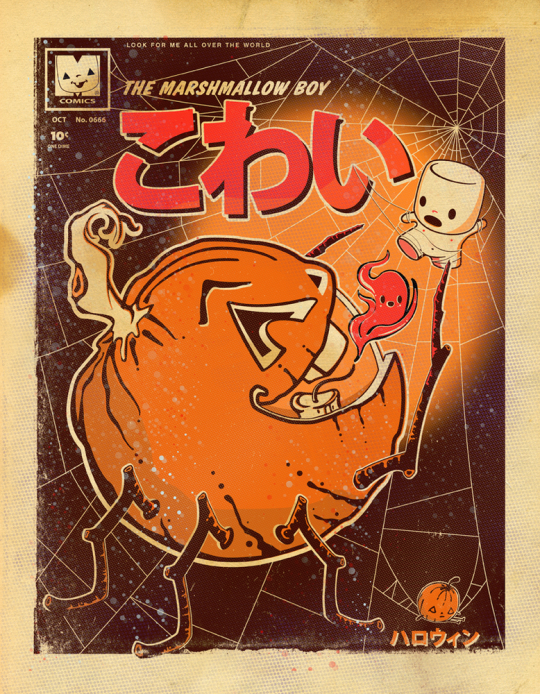 "Go ahead… Scream as loud as you wish! No one will hear and in a very short moment, you will melt into my mouth… oh so delicious little marshmallow… BOY!"
This Halloween print is 11 x 14 inches and mounted on a wooden panel, limited to 25 signed pieces. Each print is $65 USD each and is on sale through the 64 Colors online shop.
Source: 64 Colors