64 Colors "Marshall Fly" Print
Marshmallow boy Marshall Mashumaro is getting a head start on autumn in the latest print from 64 Colors. The coming cool weather means falling leaves which gives Marshall the opportunity to "surf" through the air. What a chance to fly high through the woods!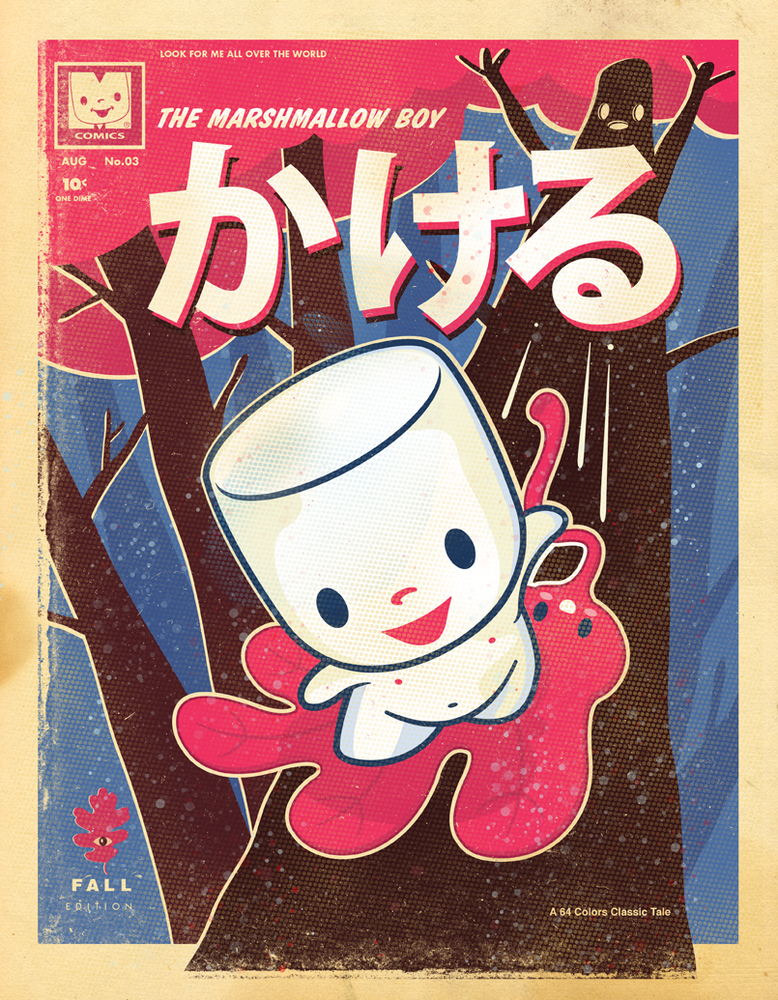 Marshall Fly is 11 x 14 inches and mounted on a wooden panel, limited to 25 signed pieces. Each print is $65 USD each and is on sale through the 64 Colors online shop now.
Source: 64 Colors