64 Colors "Marshall Experiment" Print
64 Colors has a new print featuring their Marshmallow boy Marshall Mashumaro, but this print is a little spooky. Marshall is the subject of tests and he's trapped in a test tube!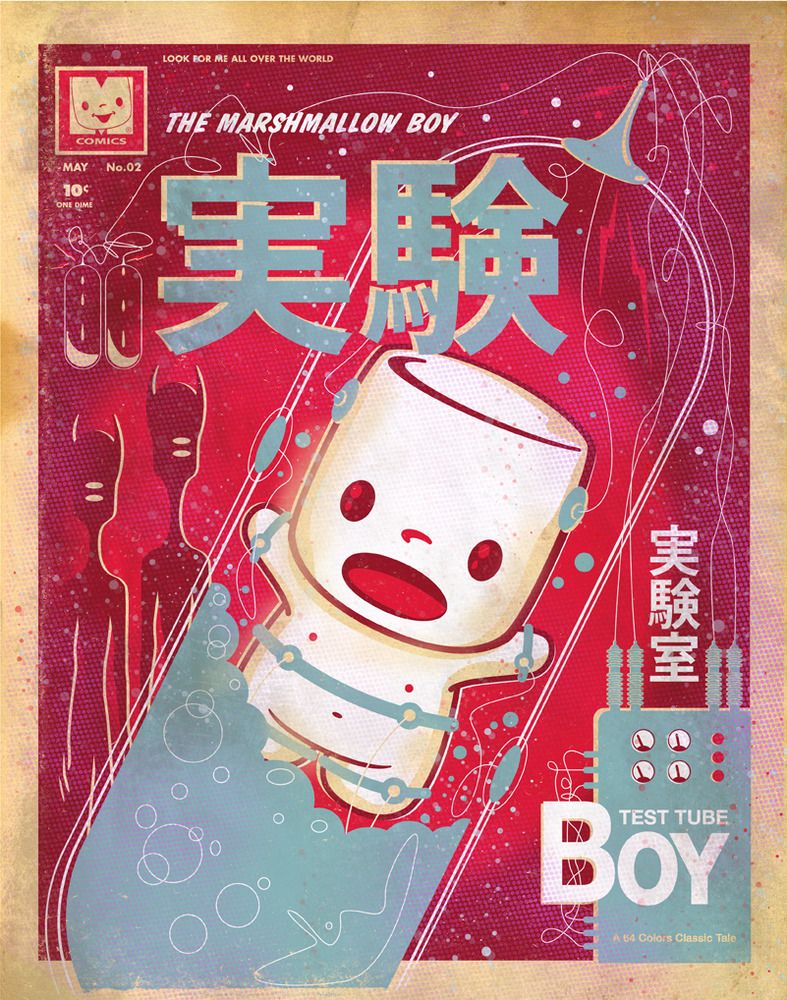 I was abducted, probed and experimented on by what I think were aliens although I'm not really sure. What I do know is it was awkward but, I survived and have a print of the incident as proof.
This print is 11 x 14 inches and mounted on a wooden panel. There's only 20 signed pieces of this print and, like other 64 Colors prints, are only available over at the 64 Colors online store. Get your own print for $65 USD each.
Source: 64 Colors