64 Colors "Lucky" St Patrick's Day Releases
We're jealous of everyone that was able to grab these customs by 64 Colors over the past couple of days. In preparation for St Patrick's Day, the duo dropped three hand-painted toys in their online shop which were swiped up quickly. The first custom was a Mini Marshall designed as an adorable leprechaun, complete with pipe.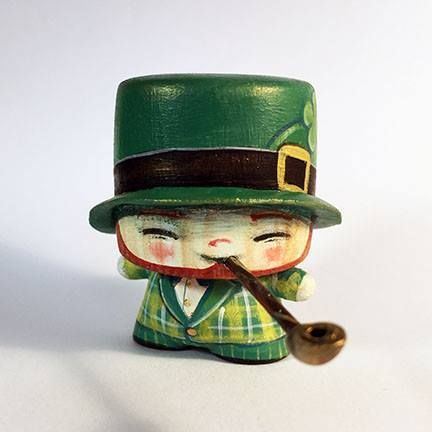 The second release was a pair of green-themed custom Gumdrops. There were two version of these four-leaf clover puppies and the looked amazing.
All three customs were named "Lucky" and were sold out in less than a day. Whoever got these little guys were lucky indeed.
Source: 64 Colors