64 Colors has been dropping Halloween-themed customs of their Marshall Mashumaro and Gupdrop toys this month, and just as quietly as they go on sale they've been snatched up. Can't get your hands on one? 64 Colors also has an adorable 4-pin pack of the duo for sale as well.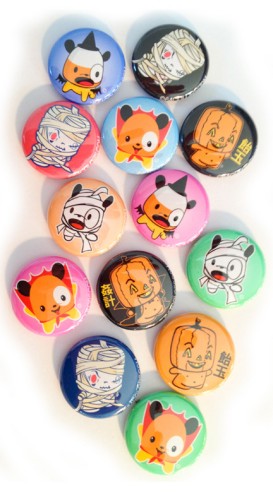 These pins is 1 inch in size and are randomly selected for each pack. The packs are $4 USD each and are in sale in the 64 colors online shop right now.
Yes the pins aren't the same as a custom toy, but can you really say no to wearing Mummy Marshall and Candy Corn Gumdrop on your shirt?
Souce: 64 Colors