64 Colors x Click For Art "Test Pattern" Sweatshirt
64 Colors and UK-based company Click For Art have teamed together to make this limited edition shirt. It's looks like it was the previous background of the 64 Colors website and comes layered with the characters created by 64 Colors. Now you can own the background as a stylish sweatshirt. This print is named Test Pattern and is super funky.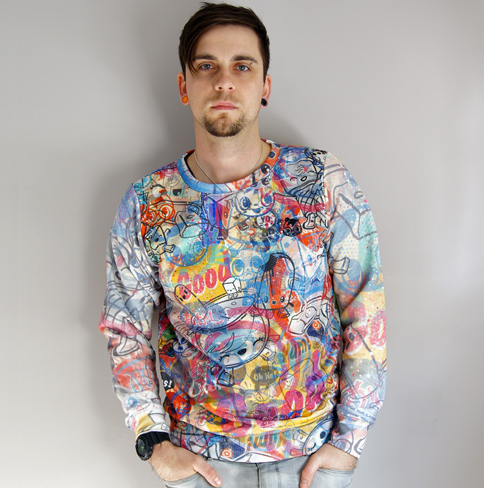 The sweatshirt is unisex and comes in XS to 2XL sizes and Click For Art shows sizes in centimeters and inches so everyone can determine the best fit for themselves. The shirt is available for preorder now for £69 GBP (or about $117 USD), but you can get 20% off your purchase on ClickForArt.com when using the promo code SWEAT at Checkout.
Source: 64 Colors on Facebook