64 Colors "Chocolate Marshall"
Later this afternoon 64 Colors will be releasing new custom Marshall Mashumaro toys in their online shop. Chocolate Marshall is dripping with chocolate while dressed as a chef. He even comes with his own chocolate-covered wooden spoon.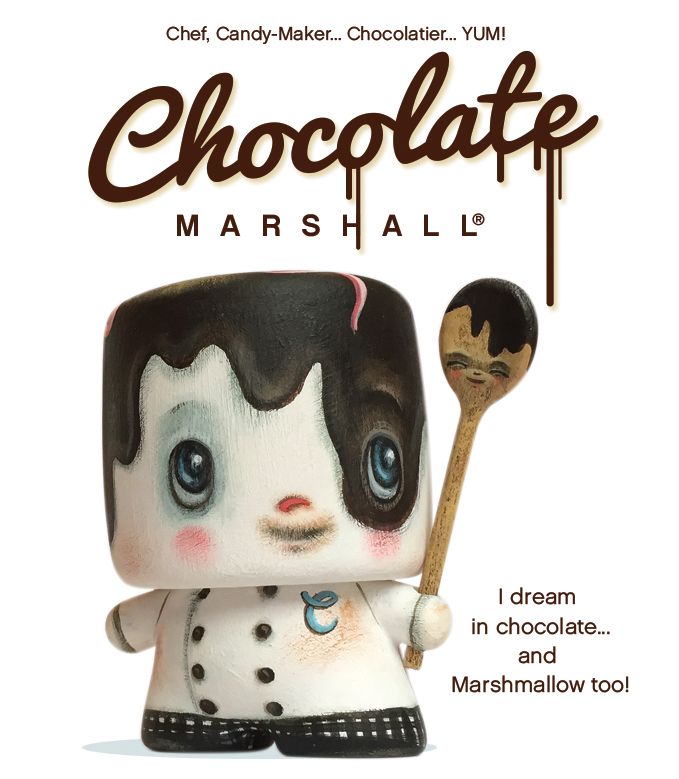 Chocolate Marshall is being describes as open edition, which makes us think that there won't be limited to a small amount of pieces. Each Marshall stands at 3.5 inches tall and will come with a special edition pin. Get yours at 3PM EST in the 64 Colors store for $135 USD each.
Source: 64 Colors on Tumblr