64 Colors "Bubble Gumdrop" Print
Check out this limited edition print that 64 Colors released with a special AP (Artist Proof) version of their Bubble Gumdrop toy. The toy and print combination were on sale earlier this past weekend and sold out within a few hours.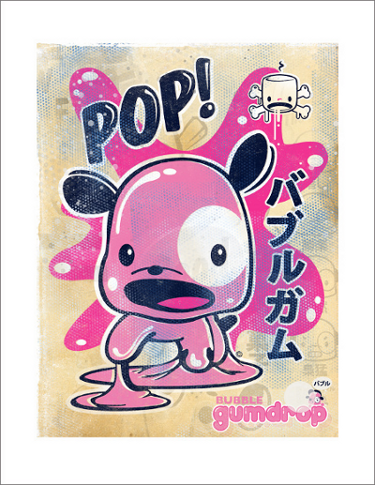 The print and AP toy were limited to 30 signed/numbered pieces and included two special edition Bubble Gumdrop pins. All 30 editions are gone but we can still drool over it.
And if you're just looking to get your own regular Bubble Gumdrop don't even bother with eBay-some will be up for sale on the Rotofugi website very soon.
Source: Trampt