Bimtoy Rubber Ducky Tiny Ghost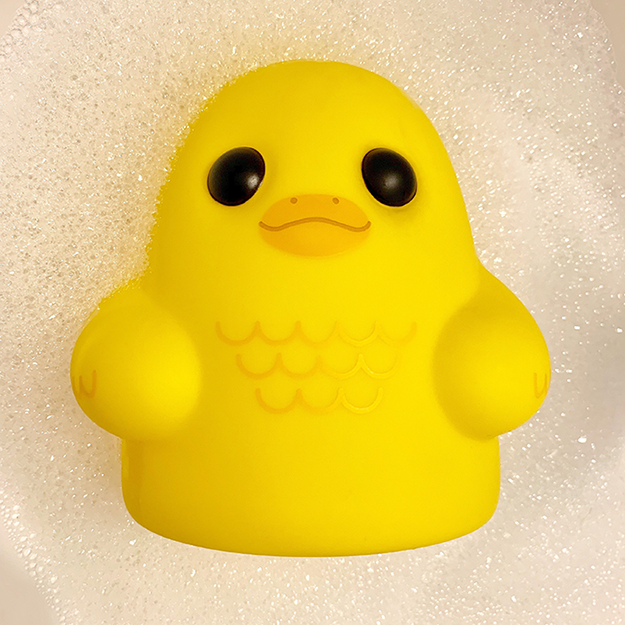 We're not sure if it's a coincidence, but the latest release from Bimtoy is getting us ready for spring with its "Rubber Ducky" version of their popular Tiny Ghost Vinyl. This afternoon this toy will be up for grabs in the Bimtoy online store and just like earlier releases we wouldn't be surprised if it sells out like the others. The description of this 5-inch figure is just as cute as the toy itself:
In the village of Creepy Hollow, life goes on pretty much like our own. The ghosts that inhabit their little town drive to work in their hearses, check their eek-mail, and most importantly of all… take their baths! And just because you're dead, that doesn't mean bath time can't be fun! So get your scrubbie, your boo-bble bath and your ghostly rubber ducky!
Rubber Ducky Tiny Ghost goes on sale later today right at Bimtoy.com on 3-6-2019 at 1PM EST for $30 USD each.