100% Soft's "Mass Hysteria" at Gallery 1988 East
It's still weeks away but we're excited to learn about the first solo show with Truck Torrence aka 100% Soft over at Gallery 1988 East. "Mass Hysteria" is a show that include Torrence's "favorite pop culture crowds" that includes his cute interpretation.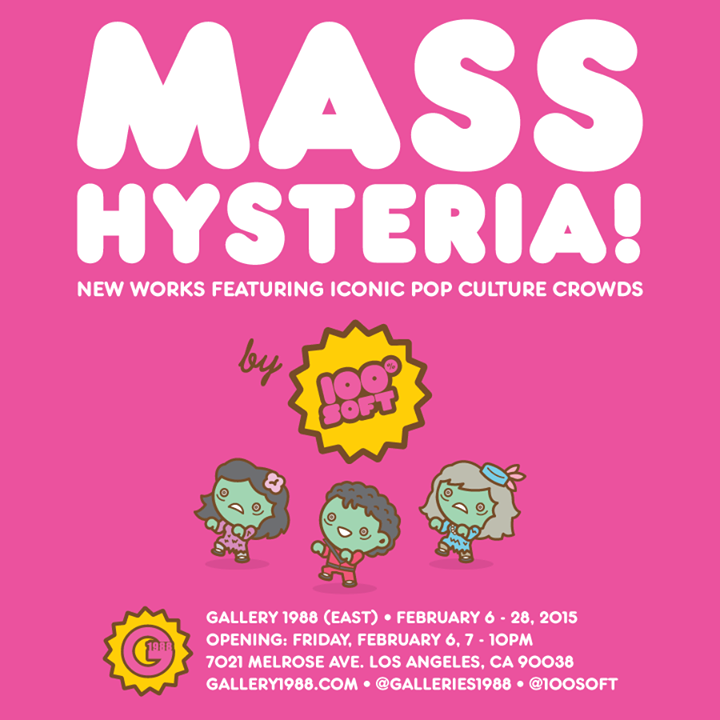 You can RSVP for opening night over on Facebook. Additionally, you can follow-up with the 100% Soft blog for any previews to the works that will be at the show.