Introducing Boomu-a new plush designed by 100% Soft! Boomu is one of 100% Soft's "Kaiju Kitties," a group of adorable monster cats that we can't resist.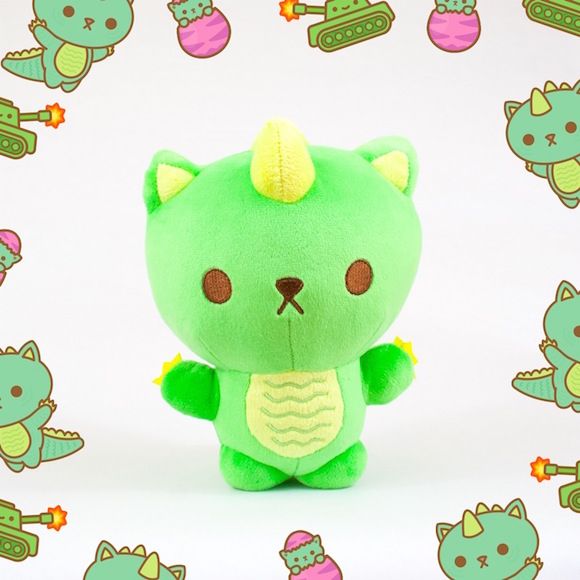 One of the first ever sighted Kaiju Kitties, Boomu was hatched deep within the rocks of Dewclaw Mountain. He is scared of lightning and loves to eat entire gummi worm factories.
Boomu is 8 inches tall and comes with his own biography card. You can get him now in the 100% Soft shop for $20 USD each.
Source: 100% Soft on Facebook