WatermelonCat by Rato Kim
Introducing WatermelonCat, a custom toy designed by South Korea-based artist Rato Kim! This resin figure is based on Kim's BoxCat platform and is painted to look like a chunk of tasty watermelon. It's 2 inches of cat/fruit hybrid that won't leave any mess and you can display all year long. What a unique piece!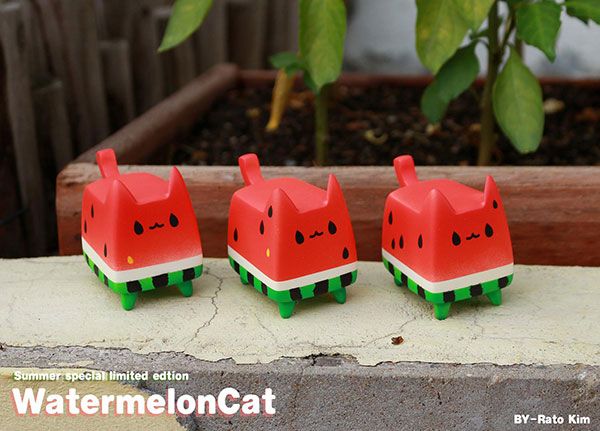 Preorders are available for WatermelonCat now until July 13, 2015, and are on sale for $65 USD each. If you want your own you'll have to email Rato Kim directly to place an order. Check out Rato Kim's Facebook Page to see more details and ordering instructions!