Argonaut Resins Gingerbread Tuttz
END aka Argonaut Resins has been keeping collectors on their toes this month with a Holiday Hunt in his online. And last night, he posted a glimpse of a Gingerbread chase of his mini Tuttz resin piece. It was sold within seconds of its release.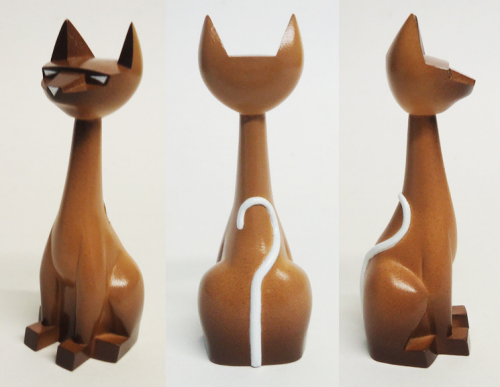 How nice is this??? The mini Tuttz is 3.5 inches tall and came with a signed Certificate of Authenticity from END himself. There's supposedly only one variant of this Gingerbread cat, but maybe if we're good another one might pop up in the shop. We have our fingers cross!!
Source: Argonaut Resins